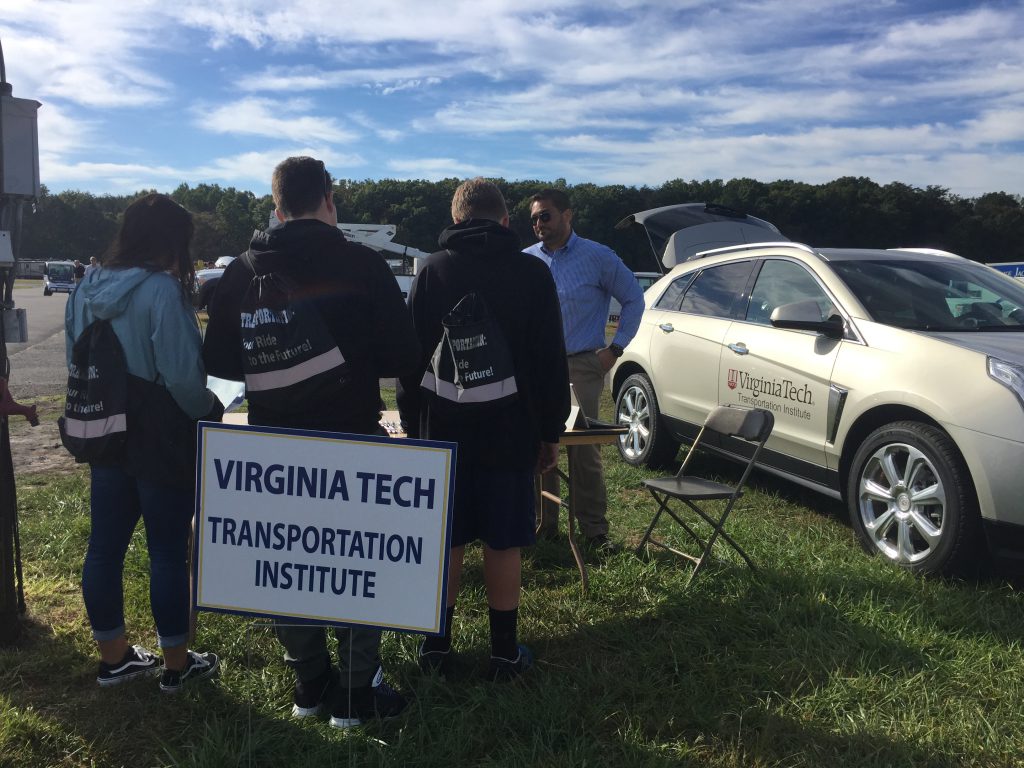 On October 5, 2017, the Virginia Department of Transportation (VDOT) held their 13th annual Transportation Career Fair. This event targets high school students from the surrounding areas to introduce them to careers involving the transportation industry. Over a hundred different exhibitors, spanning all across the industry (construction, military, government, etc.) were in attendance.
Representatives from the Safe-D National UTC and Virginia Tech Transportation Institute (VTTI) were in attendance for the event.
Alexis Basantis, graduate research assistant, and Miguel Perez, Education and Workforce Development Coordinator, spent the duration of the career fair talking with hundreds of different students about the mission of VTTI, the typ
es of projects that are conducted, and about careers in transportation as a whole. In addition, technological features of one of VTTI's autonomous test vehicles were showcased and explained.
The event was a great way not only to display the innovative endeavors currently happening at VTTI and the transportation industry but also to inform students and excite them about the future of transportation.
Learn more about the VDOT Career Fair here.
[/media-credit] A group of students gather to learn more about Safe-D and VTTI.