Director – Zac Doerzaph (VTTI)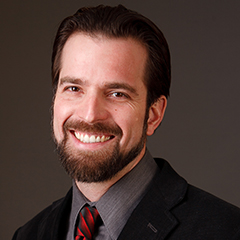 The Safe-D consortium was assembled by the Director, Dr. Zachary Doerzaph, with the expressed intent to make significant progress toward a nation with systemically safe travel through research, education and workforce development, and technology transfer efforts. While this vision is ambitious, Dr. Doerzaph has dedicated his faculty career to advanced transportation systems in accordance with his genuine belief that technology represents the future of our transportation system. Yet, his experience has also made him keenly aware that if not thoughtfully deployed, such technologies can exacerbate safety deficiencies and undermine progress toward that vision.
Dr. Doerzaph leads the Center for Advanced Automotive Research at VTTI, where he coordinates a team focused on measuring and improving the performance of next-generation vehicle systems with an emphasis on safety as it relates to the interactions between driver, vehicle, and infrastructure. For nearly 15 years, his projects have made significant contributions in the areas of driver distraction; driver interfaces and warnings; technology integration; connected vehicles; automated vehicles; and advanced infrastructure.
Dr. Doerzaph recognizes the importance of including students in research projects. He has gained great satisfaction from supervising graduate and undergraduate students from departments including Civil, Industrial, Mechanical, Electrical, and Computer Engineering. Recently, Dr. Doerzaph enthusiastically accepted a joint position with the newly formed department of Biomedical Engineering and Mechanics at Virginia Tech. The Safe-D provides a promising opportunity to continue research within his new role, which will ensure a strong connection between the UTC and campus activities and provide a conduit to the brightest students and teaching faculty.
---
Associate Director – Sue Chrysler (TTI)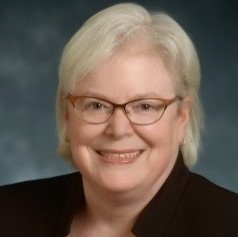 Dr. Susan Chrysler is the Safe-D Associate Director at the Texas A&M Transportation Institute (TTI) a part of the Texas A&M University System (TAMU). In her role as Safe-D Associate Director, Dr. Chrysler manages TAMU activities. She is responsible for internally coordinating research at TTI and facilitating access to Safe-D resources. Dr. Chrysler tracks budget and technical progress at TAMU and coordinates with the directors to ensure that all efforts are executed and reported in accordance with their associated plan. She implements K-12 STEM activities and the Safe-D summer undergraduate research internship program.
Dr. Chrysler is a human factors psychologist and Senior Research Scientist in the Traffic Operations and Roadway Safety Division at TTI. She returned to TTI in 2014 after spending three years at the University of Iowa as the Director of Research at the National Advanced Driving Simulator. She also established the Safer-Sim University Transportation Center at the University of Iowa in 2013 and served as its first director. Dr. Chrysler's areas of technical expertise include human factors, driving simulation, driver behavior, visual attention, traffic operations, visibility, and photometry. She has served as Principal Investigator or task leader on over 40 projects across the full range of safety topics. Dr. Chrysler began her career with the 3M Company working in product development for traffic control devices. She has served as chair of the Transportation Research Board Committee on Vehicle User Characteristics and is an active member on several other safety and human factors committees.
---
Associate Director – Sahar Machiani (SDSU)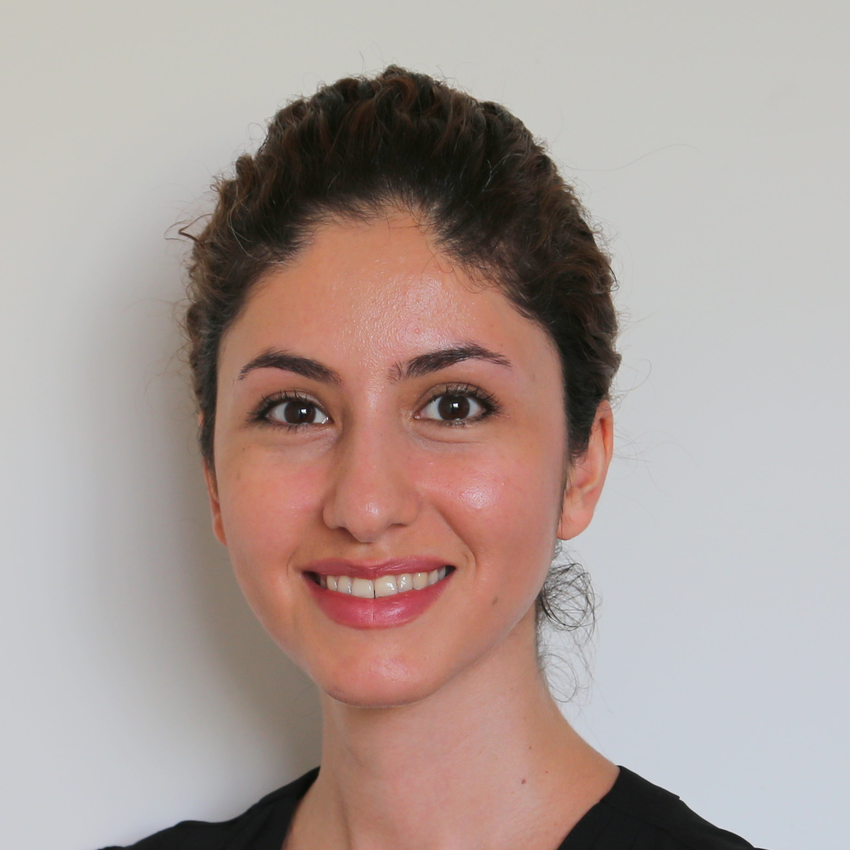 Dr. Sahar Machiani is the Safe-D Associate Director at San Diego State University (SDSU). She works alongside the Safe-D directors with a focus on the activities conducted at SDSU as well as collaboration between SDSU and VTTI/TTI. She facilitates access to Safe-D resources and supports the continued growth of research, education, and workforce development in the transportation program at SDSU.
Dr. Machiani is an assistant professor in the Department of Civil, Construction, and Environmental Engineering at SDSU with specialized expertise in Transportation Engineering. She holds a Bachelor of Science in Civil Engineering from Iran University of Science and Technology (2005), a Master of Science in Transportation Engineering from Sharif University of Technology (2008), and a Doctor of Philosophy in Civil Engineering from Virginia Tech (2014). Her areas of research include traffic safety, driver behavior modeling, evacuation and large-scale network modeling, signal control and operation, and applications of connected vehicle technology. Before joining SDSU in 2015, she was a research associate at the Center for Infrastructure-based Safety Systems, Virginia Tech Transportation Institute (VTTI). During her Ph.D. studies, she conducted research at two transportation labs at Virginia Tech and concurrently worked at VTTI, allowing her to blend academic and professional experience. She is a faculty member of the Center for Human Dynamics in the Mobile Age (HDMA), and an adjunct faculty at the Computational Science Research Center (CSRC) at SDSU. She supports several Transportation Research Board Committees, and she is a member of the Institute of Transportation Engineers (ITE) and WTS-Advancing Women in Transportation.
---
Education and Workforce Development Coordinator – Miguel Perez (VTTI)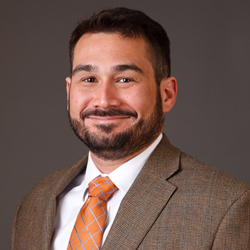 Dr. Miguel Perez serves as the Education and Workforce Development Coordinator for Safe-D. In this role, he works with researchers to incorporate education and workforce development into all projects, incorporates the new materials into existing and new education and workforce development programs, and compiles learning materials from all projects.
Within the Virginia Tech Transportation Institute (VTTI), Dr. Perez leads the Center for Data Reduction and Analysis Support. In that role, he supervises over 70 graduate and undergraduate students that support research efforts at VTTI and oversees improvement and dissemination efforts for the SHRP2 Naturalistic Driving Study data, which boasts over 200 active data use licenses. These efforts include presentations at numerous workshops, webinars, and seminars to improve awareness of the data and increase its use, particularly amongst college-level students.
Dr. Perez is also an affiliate professor in the Department of Industrial and Systems Engineering department at Virginia Tech with a focus on Human Factors. In that capacity, he has taught undergraduate and graduate courses in research design, human factors principles, and industrial ergonomics. He also mentors students in various academic departments and enjoys working with students throughout their academic experiences.
His research interests include data mining, driver distraction, human modeling, collision avoidance systems, infotainment systems, and driver performance in test track and naturalistic environments. Dr. Perez has authored more than 50 refereed scientific articles and technical reports and published dozens of naturalistic driving datasets in collaboration with external researchers.
---
Technology Transfer Coordinator – Mike Mollenhauer (VTTI)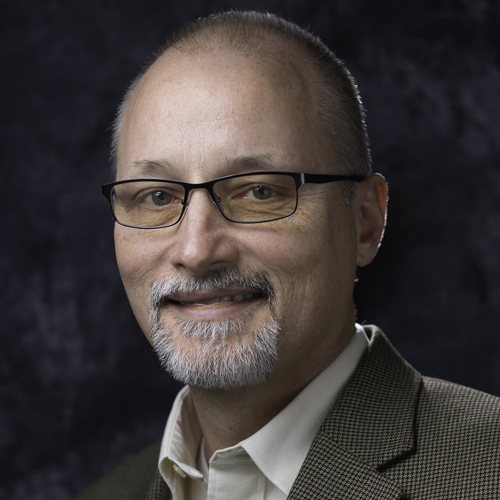 Dr. Mike Mollenhauer serves as a Co-Technology Transfer Coordinator for Safe-D. As the T2 Coordinator, Dr. Mollenhauer provides a central resource for the development and execution of T2 plans, also a required component for every project. He shares responsibility with Mr. Neurauter for maximizing the dissemination of research findings directly to planners and developers of transformation technologies and supporting commercialization.
Dr. Mollenhauer has significant experience in the areas of IP management and utilization and is currently the Director of the Center for Technology Implementation at VTTI. In this role, he regularly interacts with both private industry and public transportation institutions to identify gaps between existing solutions and future connected and automated technology needs. Dr. Mollenhauer creates and executes technology deployment plans while combining creative problem solving and systems development experience to deliver functional solutions that apply the best of new and emerging technologies. His latest accomplishments include providing technical leadership for the development of the Virginia Connected Corridor by evaluating and implementing emerging technologies to support the Virginia Department of Transportation's evaluation of connected vehicle technologies in a real operational environment.
Through his leadership and participation in several technology startup companies, Dr. Mollenhauer has developed practical experience in all aspects of the T2 process, from considering IP in project planning and contracting; making timely and well-documented invention disclosures; working with university IP management offices and other stakeholders; formulating attractive licensing bundles; linking technical solutions to market opportunities; and securing resources and outlets for technologies by directly engaging both public and private entities likely to benefit from them.
---
Technology Transfer Coordinator – Luke Neurauter (VTTI)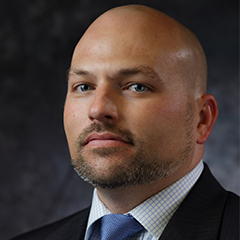 Luke Neurauter, M.S. serves as Co-Technology Transfer Coordinator for Safe-D. As the T2 Coordinator, Mr. Neuratuer provides a central resource for the development and execution of T2 plans, also a required component for every project. He shares responsibility with Dr. Mollenhauer for maximizing the dissemination of research findings directly to planners and developers of transformation technologies and supporting commercialization.
Mr. Neuratuer currently serves as Group Leader of the Connected and Advanced Vehicle Systems Group within the Center for Advanced Automotive Research at VTTI. As a group leader, Mr. Neurauter develops, organizes, implements, and manages transportation safety-related research projects. His work consists primarily of gathering and analyzing human factors-related data to evaluate prototype concepts and advanced technologies, including ADAS and connected/automated technologies.
Much of his work at VTTI is proprietary. His projects typically involve the assessment of advanced technologies and/or active safety systems as well as the evaluation of how drivers comprehend and interact with these systems through both controlled and naturalistic exposure. Mr. Neurauter routinely assesses mental model development and driver response to staged and naturally occurring events catered to the specific system being tested. He has managed projects varying in scale from small-sample controlled test-track studies through multi-year field operational tests.
---
Program Manager – Eric Glenn (VTTI)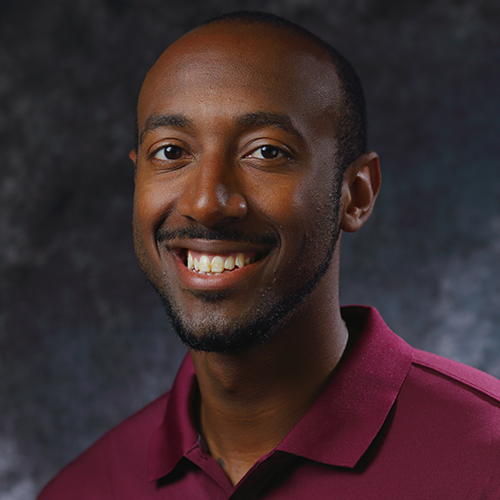 Eric Glenn, B.S. serves as Program Manager for Safe-D. Mr. Glenn works with the Director and associate directors to craft and execute details of Safe-D programs, including ensuring deliverables are produced in accordance with grant requirements, interfacing with DOT personnel and other project sponsors and coordinating with researchers to facilitate the research process. Mr. Glenn also works closely with the fiscal administrator to carefully track the finances and schedules of Safe-D activities and lead reporting efforts via coordinating and compiling information gathered from each consortium university.
Mr. Glenn also serves as a senior research specialist for over 4 years for the Center for Advanced Automotive Research (CAAR) at the Virginia Tech Transportation Institute (VTTI). With his time with CAAR, he became versed in project development, human factors, experimental design, data collection, data analysis, and reporting on several public and proprietary projects. In his current role as a Senior Research Specialist, his primary research interest involves developing vehicle technologies, specifically on those preventing vehicular heatstroke in vulnerable populations.