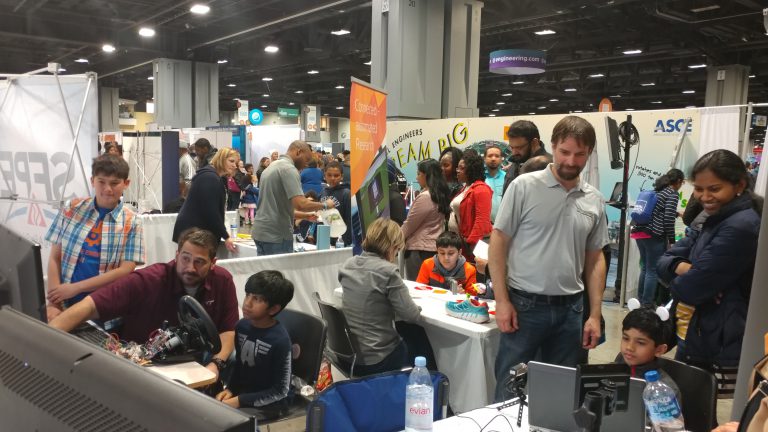 Several thousand K-12 students visited the Safe-D booth showcasing interactive demonstrations focused on crash safety, driving simulation, retro-reflectivity, and more!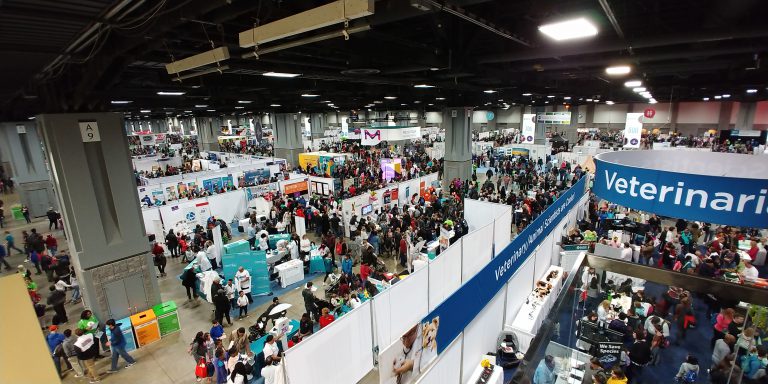 The USA Science and Engineering Festival, hosted by Lockheed Martin, drew more than 350,000 students and parents to come and experience more than 500 interactive exhibits about science and engineering. The festival consisted of public and private organizations, universities, and research centers focused on promoting STEM education and sparking curiosity for the next generation.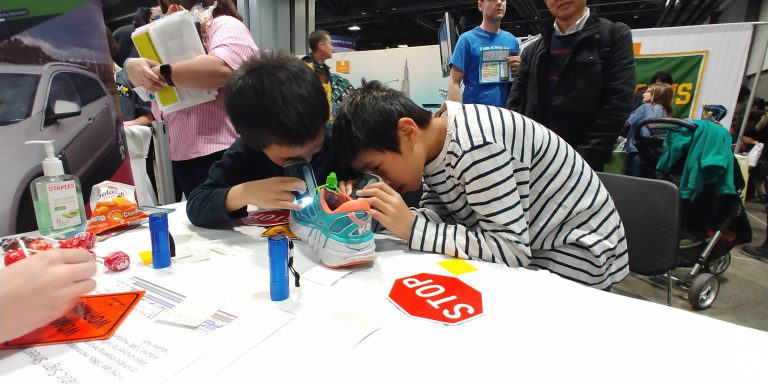 Activities included a TTI retro-reflectivity demo in which students could use microscopes and flashlights to examine how light reflected against the materials in road signs and athletic wear. VTTI facial recognition software, as well as video of a variety of VTTI crash safety type projects, showcased VTTI's advanced human interaction and safety device capabilities  . Especially popular with the students was an AV driving simulator developed in a TTI Safe-D project led by Dr. Tom Ferris. The students were able to navigate a virtual roadway under the direction of VTTI and TTI staff.  The booth was staffed by Miguel Perez, Zac Doerzaph, Lexie Basantis and Nick Britten from VTTI and Martha Raney Taylor, Ben Ledesma and Lea Huntington of TTI.