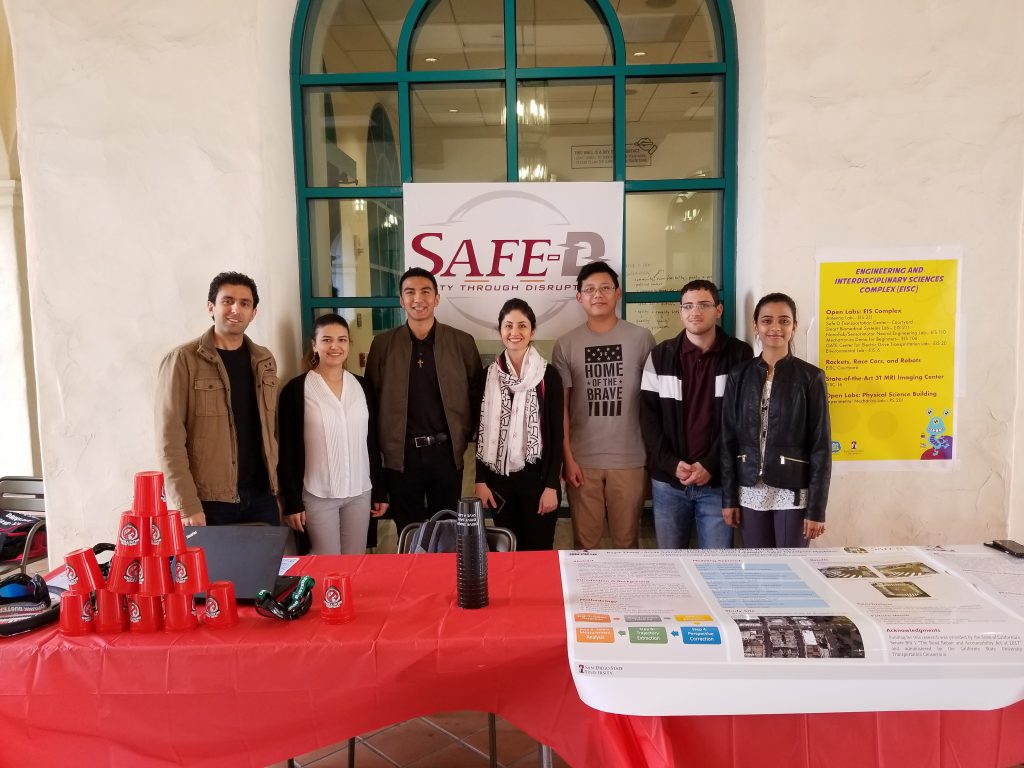 Safe-D researchers at SDSU presented at Explore SDSU Open House 2019 on March 23, 2019.
SDSU hosted Explore SDSU Open House 2019 event on March 23 at SDSU campus (9am – 2pm). Explore SDSU is a free all-campus event, open to all alumni, members of the SDSU community, and prospective students. Presentations, workshops and tours are held for admitted and prospective students, parents, military students, veterans, and more for attendees of all ages.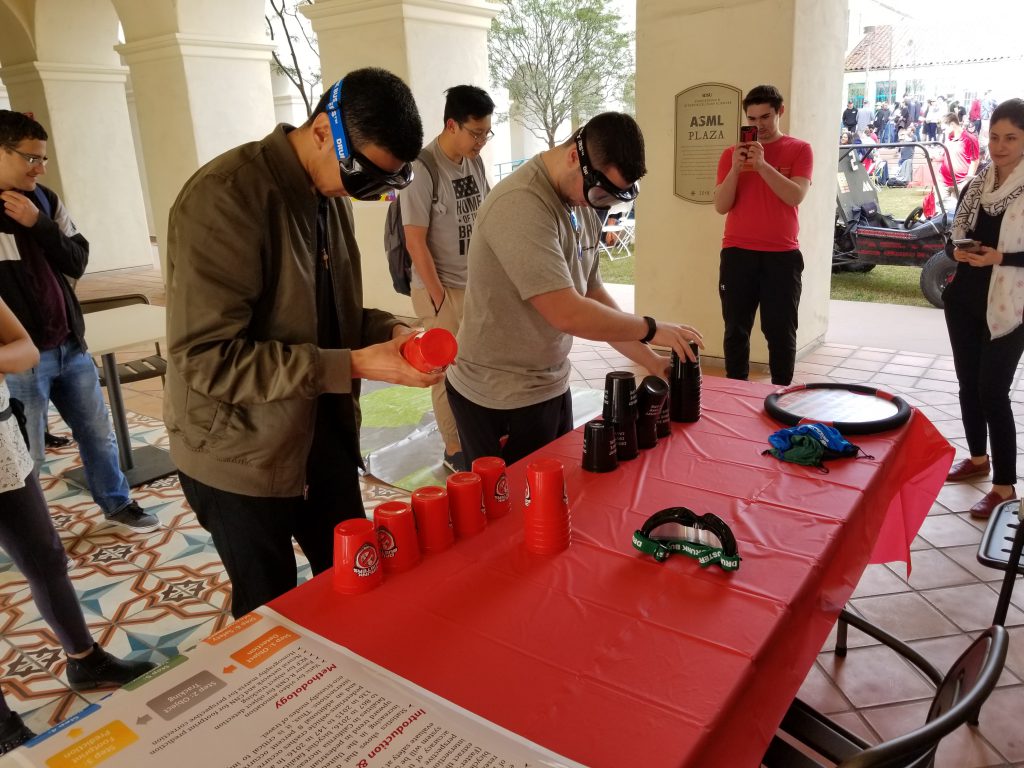 The Safe-D research team at SDSU presented the mission of Safe-D center in terms of research themes and education and workforce development activities and encouraged prospective students to get involved with the Safe-D center. Safe-D graduate students presented several posters focusing on vulnerable road users, aggressive driving, intersection surrogate safety measures, and intelligent traffic management centers.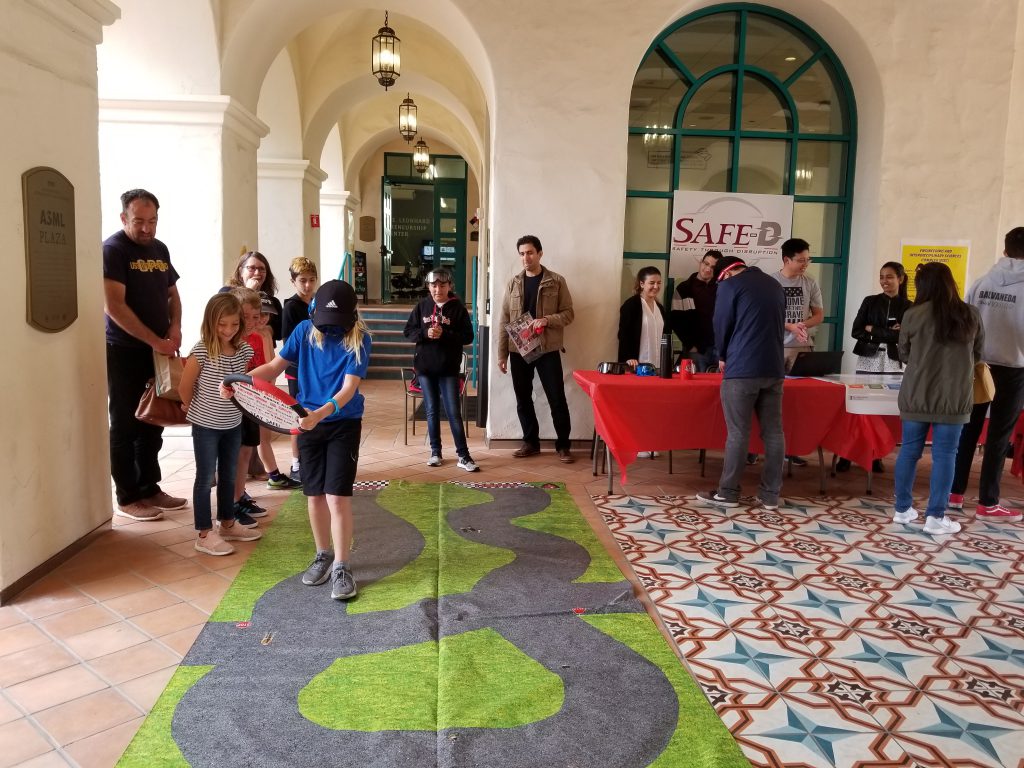 During the event, a video demonstration was presented to show how machine vision modeling is applied in transportation safety. Specifically, it was shown how road users such as pedestrians, bicyclists, and vehicles can be detected and tracked as they interact with other road users at a signalized intersection.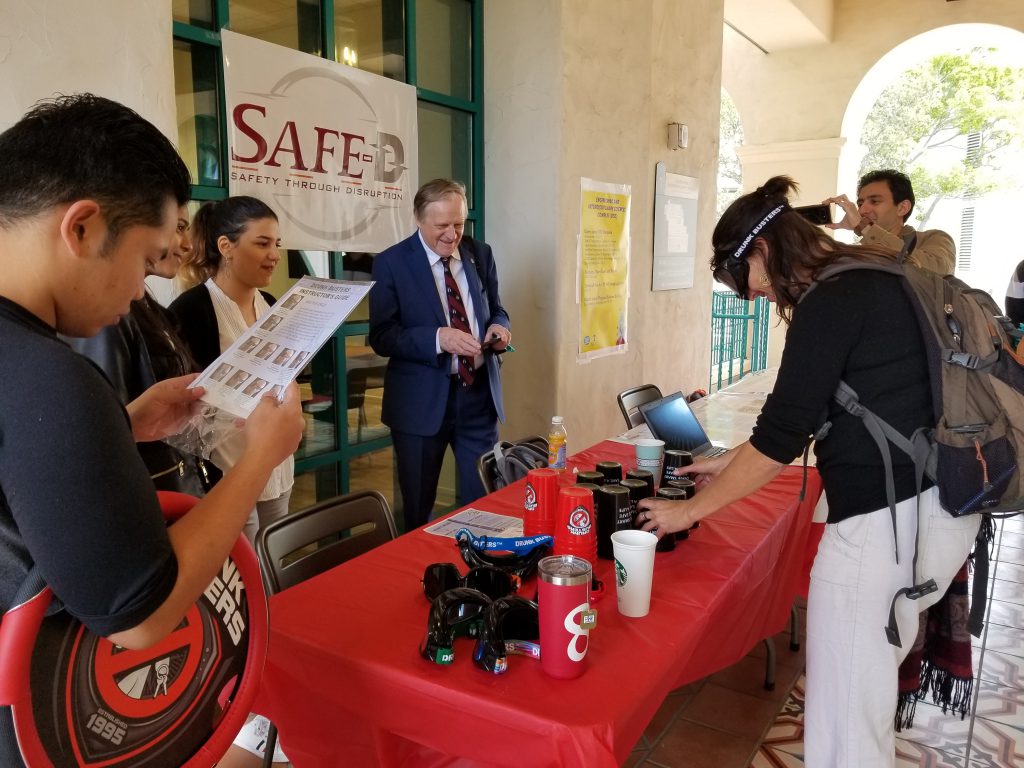 The Safe-D team also conducted activities to raise awareness about safety issues of driving under the influence of alcohol or drugs. Attendees were provided with impairment goggles which affect vision and motor skills to mimic the effects of impairment that come along with being intoxicated. With depth and distance perception being altered using the goggles, attendees were instructed to follow traffic rules on the drunk buster challenge activity mat or play the cup stacking challenge.