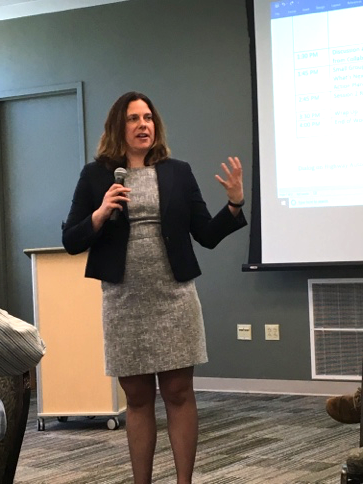 The VA Dept of Transportation's Office of Strategic Innovation(LINK has been removed from host site) hosted Bristol District's "Dialog on Highway Automation Workshop" on April 16th at the Higher Education Center in Abingdon, VA (9am – 4pm).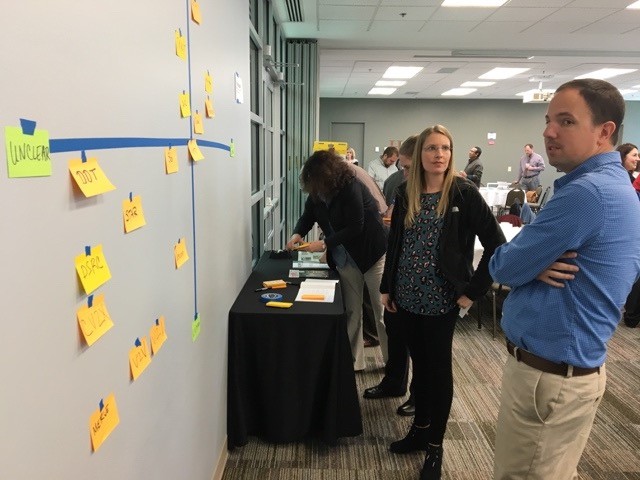 Leading the event was Virginia Lingham, VDOT's Connected & Automated Vehicle Program Manager and VDOT Planning Specialist, Blake Ailor. Will Christopher represented the Safe-D National UTC and Virginia Tech Transportation Institute as a team facilitator, challenging groups to focus on the critical transportation issues potentially effecting their community and action-oriented steps to address.
Event objectives were to 1) listen and gather input from a diverse group of stakeholders, 2) engage in understanding the current state of AV technology, 3) inform on VDOT initiatives with AV, and 4) evolve institutional structures for developing new partnerships.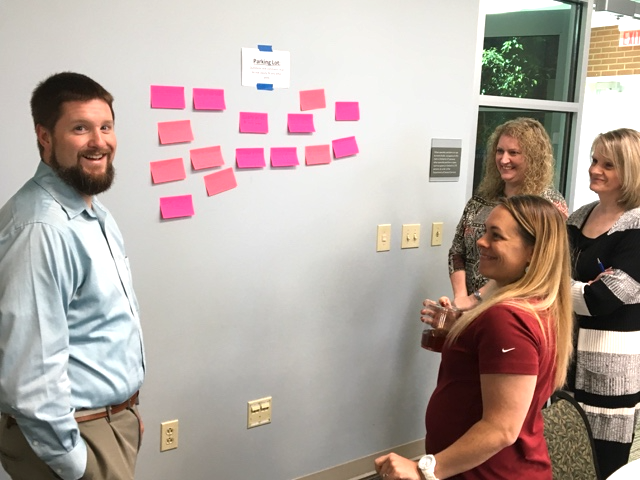 Well-attended by the district's transportation planners, engineers, and influencers, the full-day workshop encouraged working groups to participate in collaboration through a series of questions designed to create dialog and ideas around the topic of highway automation and the future of transportation. Tables were organized by six main topic areas (planning and policy, digital infrastructure and data operations, operations, partnerships, infrastructure design and safety, freight). By the end of the day, teams helped design action plans with recommendations for next steps to address the issues, challenges, and opportunities discussed during the workshop.
Common questions and themes emerged between the groups. Leading the list were issues of road quality, reliable communications, cyber security threats, driver safety and liability, public trust, corridor prioritization, work zone and emergency vehicle integration, tech and policy standardization.
Based off the national effort led by the Federal Highway Administration, VDOT is hosting workshops throughout 2019 across the Commonwealth in all nine districts and will be using gathered information in the development of the Department's AV Strategic Plan.