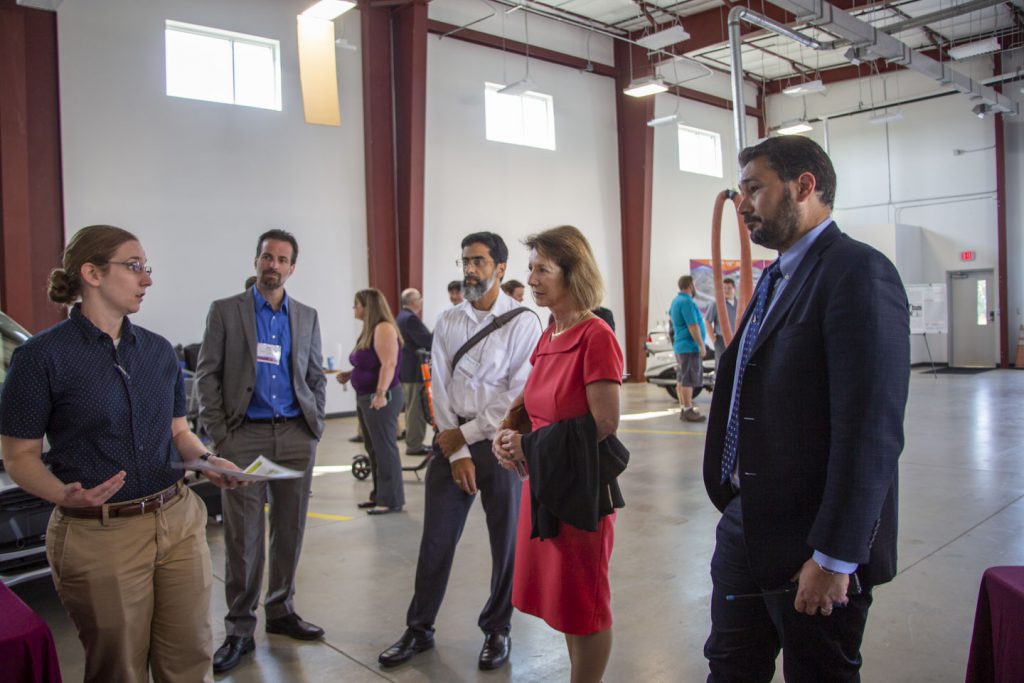 The U.S. Department of Transportation's Deputy Assistant Secretary for Research and Technology, Diana Furchtgott-Roth, and other attendees from the Future Active Saftey Technology(FAST) Toward Zero Accidents Symposium visited VTTI on a tour to learn more about VTTI and Safe-D research.
FAST-zero was held at Virginia Tech from September 9-11, 2019. This year's FAST-zero symposium was chaired by Safe-D researcher Tomo Furukawa (VT) and Safe-D researchers Lei Zuo (VT) and Zac Doerzaph (VTTI) were on the Organizing Committee. Ms. Furchtgott-Roth gave a plenary speech at the symposium regarding FAST-zero's goal of reducing and eventually achieving zero traffic accidents. After her speech, all FAST-zero attendees were granted a tour of the VTTI facilities and given access to the smart street for additional demonstrations.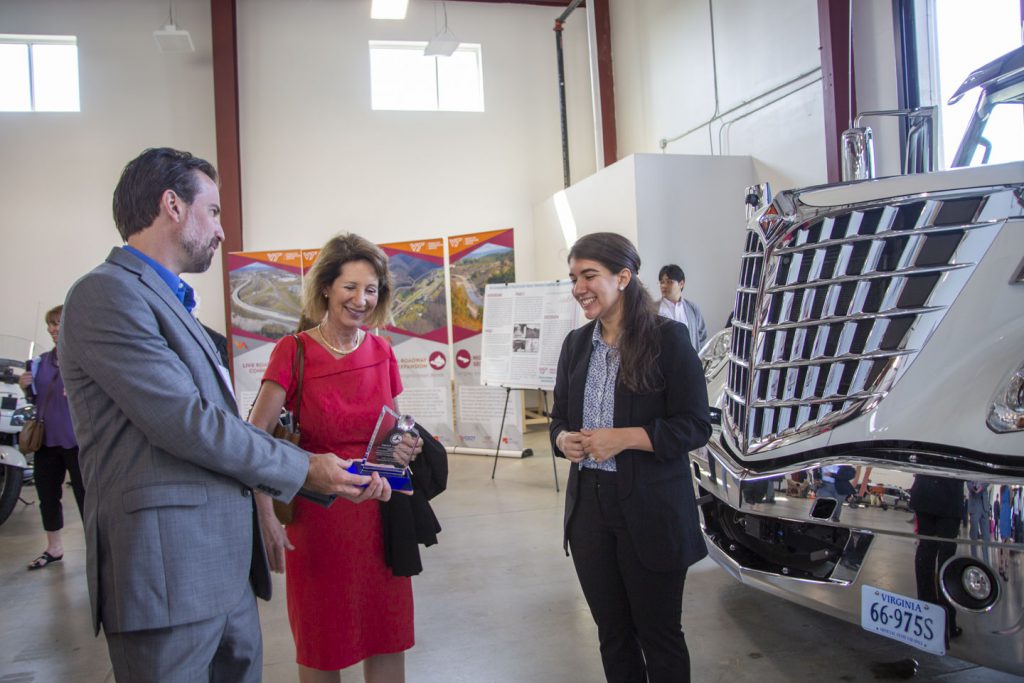 During the tour, Diana Furchtgott-Roth and other FAST-zero attendees met with Safe-D students as well as VTTI and other Safe-D faculty and staff to discuss their research projects and the impacts their research might have. Featured above are Safe-D student researcher Alex Noble (first picture above) and Alexandria Rossi Alvarez (second picture above) speaking with Diana Furchtgott-Roth during the Safe-D student poster session of the VTTI tour.