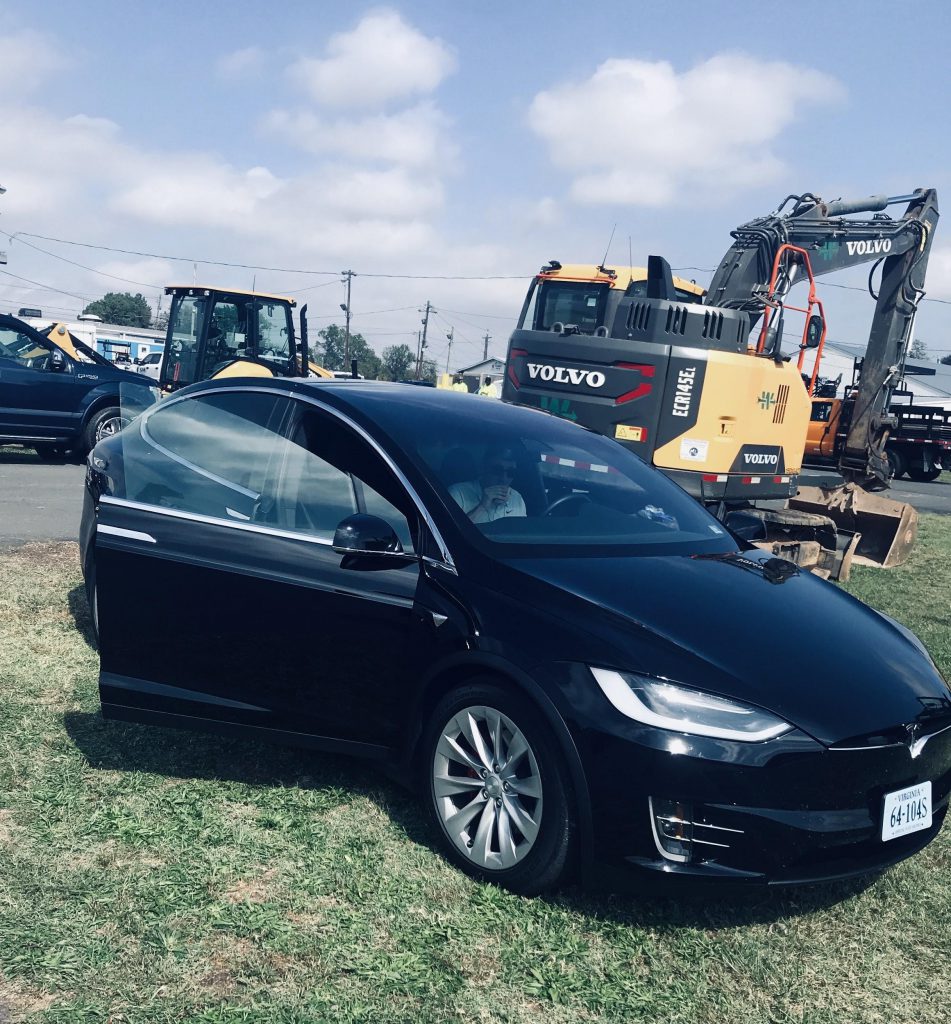 Safe-D Graduate Researchers, Gregory Beale and Eileen Herbers (VTTI), traveled to Manassas, VA on October 3, 2019 for the 15th annual VDOT Career Fair.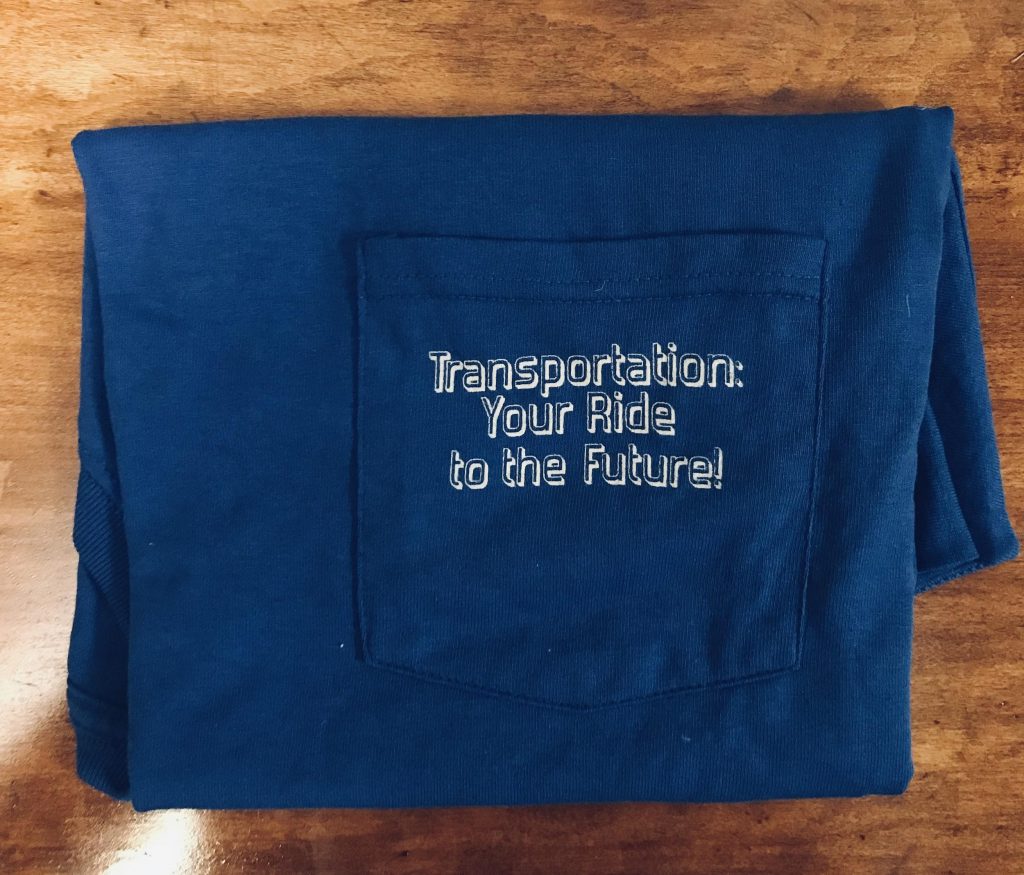 About 1,300 high school students from Northern Virginia came to learn about careers in transportation-related fields. Engineering firms, organizations, agencies, and contractors from all across Virginia participate to engage with the leaders of tomorrow.
Amongst the exhibitors, the Virginia Tech Transportation Institute was in attendance to present information about the Safe-D National UTC fund and about careers in transportation research. The Tesla Model X was brought from VTTI to facilitate curious discussions with students and show some possibilities for the future of transportation. Students were excited to experience some of the features developed by Tesla and were eager to ask more questions about advanced vehicle systems and the research done at VTTI.
The VDOT Career Fair is a unique opportunity for high school students to ask questions to industry professionals and see the many different career paths offered within transportation. These hands-on opportunities help engage students and spark interest in a diverse field that they may have been unfamiliar with before attending.