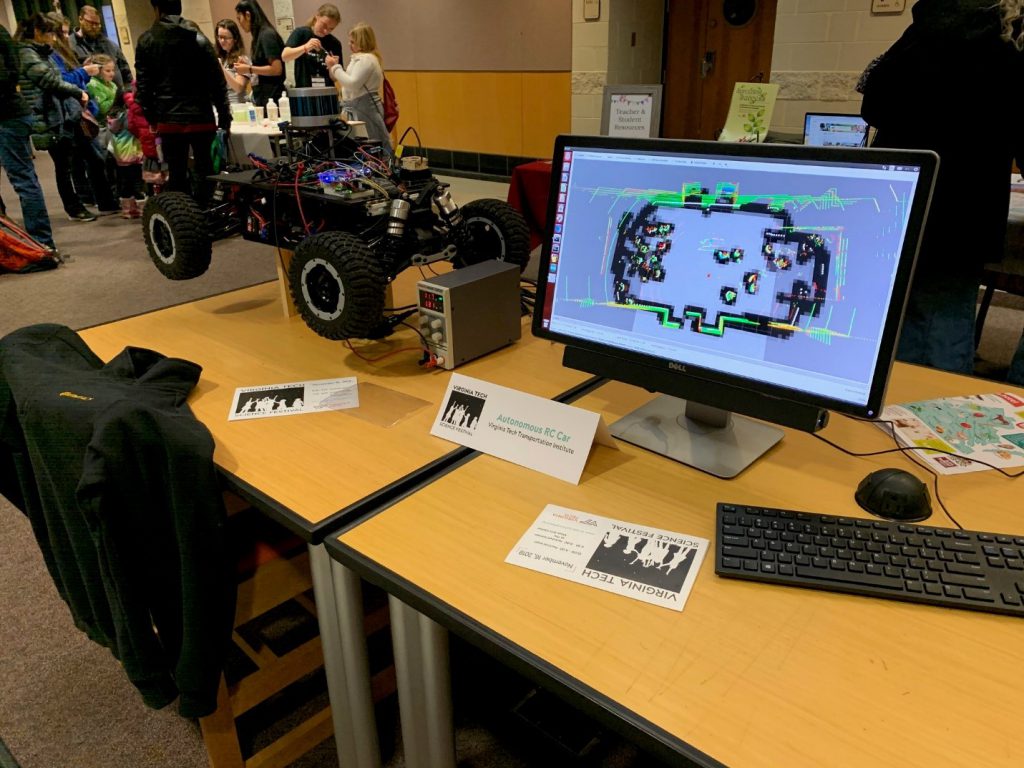 Safe-D students, Gregory Beale and Nicholas Britten (VT/VTTI), participated in the Virginia Tech Science Fair in Blacksburg, VA on November 16, 2019. Approximately 6,000 students, parents, and teachers from the local area came to learn about the wide range of scientific research conducted at Virginia Tech.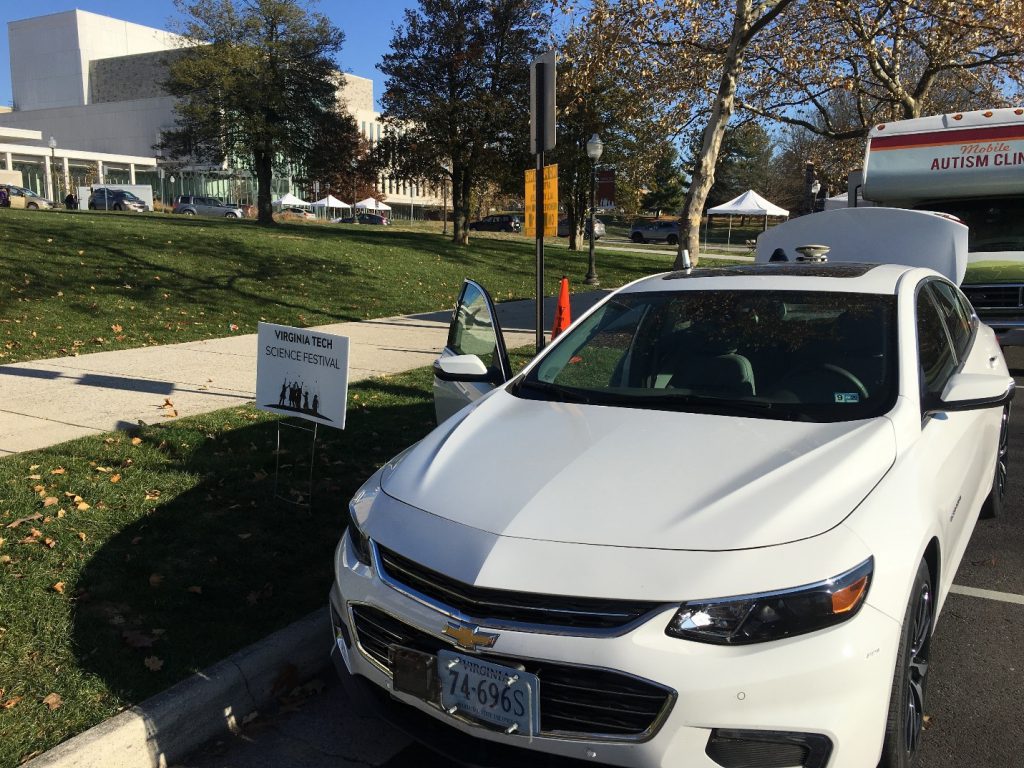 The Virginia Tech Transportation Institute (VTTI) held two exhibits to showcase the research that Gregory and Nicholas are been working on. One exhibit featured an autonomous RC car equipped with a LiDAR sensor. The festival attendees were able to view themselves in LiDAR, learn about how autonomous vehicles sense their environment and plan their path, and see the software that makes the car work. The other exhibit centered on a research vehicle instrumented with cameras and a suite of sensors. Attendees learned about how data from vehicles is captured during research studies and were asked to consider what type of driver behavior they thought should be studied in autonomous cars.
Gregory and Nicholas enjoyed the opportunity to engage with the students and families at the festival and help teach the local community about autonomous vehicles and vehicle research.