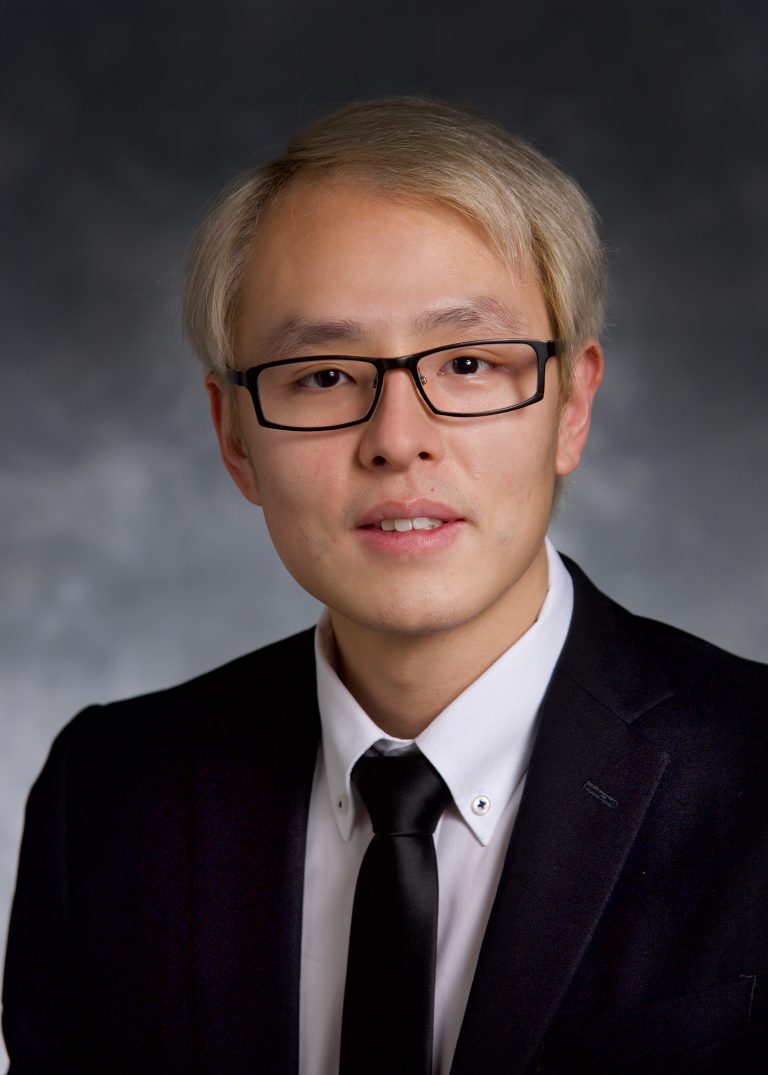 Pasakorn Choterungruengkorn is a Safe-D student at TAMU working on Safe-D Project 03-064: Automated Vehicle Behavior Monitoring for Vulnerability Management. Read his Safe-D Student interview, conducted by Adam Novotny (VT/VTTI), below!
What are your research interests?
My research interests are vibrotactile messages as alternative solutions for user interfaces, especially "hierarchical tactons." The idea of hierarchical tactons is an alternative way to present vibrotactile messages which consist of two levels of information: high-level and low-level information. The high-level information is very intuitive and easy to process, it can be emotion-evoking messages. The low-level information is very detailed information that the user can extract very specific information out of hierarchical tactons, but it will be very resource-demanding. The implication is that when the users are required to make a rapid judgment based on the hierarchical tactons, they can use high-level information to expedite their decision-making processes (bottom-up process) while the low-level information can also be extracted when it is needed (top-down process).
How did you end up participating on a Safe-D project?
As a brand new PhD student, I was looking for ideas to support my dissertation. One of my lab members was working on Safe-D Project 03-064: Automated Vehicle Behavior Monitoring for Vulnerability Management and they had to test different types of displays, of which vibrotactile display was one of them. Because of my interests, I was matched with that project and so far, I have created a vibrotactile display and assisted with data collection. As the project progresses, I will be assisting with data analysis, as well.
What is your role on the Safe-D project that you are working on? Describe what responsibilities you have, or will have, as a project team member.
I created a vibrotactile display that we used to run the study. I also helped with data collection using the driving simulator. In the near future, I am slated to assist with data analysis. On this Safe-D project, I am also designated personnel to assist in a variety of ways to conduct study tasks, as necessary.
What do you like most about participating on this Safe-D project?
I think our Safe-D project faced a lot of challenges, mostly with our software. What I like the most was that when issues arose, everyone was very willing to help each other, and we were able to make things work as a team.
What has working on this project allowed you to learn/do/practice?
This Safe-D project helped me learn a lot about experimental design and how to coordinate with other members of a team.
How has/will this project benefit your education and future career goals?
The project helped me to get out of my comfort zone. Before I was involved with this project, I would not have imagined that I could create the program that we used in the study. It helped me to push myself beyond my expectations. It also shaped my idea about my dissertation and what I want to head toward in my PhD life and future research.
Is your Safe-D project contributing to your thesis or dissertation? If so, when do you expect to complete your thesis/dissertation? If not, describe your thesis/dissertation topic and when you expect to complete it.
As I was not involved at the beginning of the Safe-D project, I was also not involved in the study design and therefore this project did not contribute to my dissertation. However, it did help me formulate my dissertation topic. My dissertation topic is hierarchical tactons and I expect it will take approximately 3-4 years to complete my program.
What are your career goals? If you are nearing graduation and have already taken an employment position after graduation, which institution will you be working for?
My career goal is to work in academia such that I can teach and inspire new generations while also continuing to conduct research in this exciting field.
---
The Safe-D Student and Faculty Interview Chain was created to encourage Safe-D students to facilitate contact with faculty and staff members participating on Safe-D projects via conducting a brief interview as a networking and career-building opportunity. To learn more about this initiative, please contact Safe-D Program Manager, Eric Glenn.