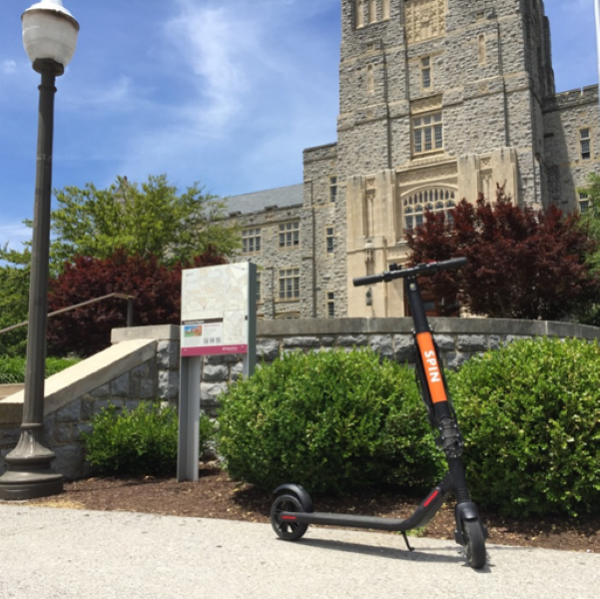 Abstract
Over the recent years, e-scooters have become an increasingly popular and convenient micromobility solution for short-distance trips for a wide demographic of users. Due to their accessibility, knowledge regarding proper e-scooter use and level of operating experience can vary widely. With the increase in use, there has been a rise in injuries for e-scooter riders and other road users. One possible cause is that the true performance capabilities of e-scooters vary based upon their designs; users are unaware of these differences or how to accommodate their riding behavior to retain a safe experience. This relationship between safety outcomes and e-scooter design attribute has yet to be established. Until recently, very little formal research has been conducted on the safety of this form of transportation or on the optimal design for e-scooters. Safety concerns may limit the widespread adoption of e-scooters as a legitimate transportation option. To address this concern, the Virginia Tech Transportation Institute (VTTI), in collaboration with Ford Motor Company and Spin, conducted a controlled participant study on the Virginia Smart Roads to evaluate and compare various e-scooter designs and study how rider specific factors contribute to performance and safety. The results from this study will be used to inform e-scooter companies and manufacturers on design recommendations for improved e-scooter safety.
Project Highlights
Coming Soon!
Final Report
EWD & T2 Products
Coming Soon!
Presentations/Publications
Coming Soon!
Final Dataset
The final datasets for this project are located in the Safe-D Collection on the VTTI Dataverse; DOI: 10.1578/VTT1/XXSXB4.
Research Investigators (PI*)
Mike Mollenhauer (VTTI/VT)*
Elizabeth White (VTTI/VT)
Zac Doerzaph (VTTI/VT)
Adam Novotny (Student-VTTI/VT)
Project Information
Start Date: 2020-05-01
End Date: 2023-01-31
Status: Active
Grant Number: 69A3551747115
Total Funding: $287,472
Source Organization: Safe-D National UTC
Project Number: VTTI-00-032
Safe-D Theme Areas
Safe-D Application Areas
Vulnerable Users
Planning For Safety
Operations and Design
Performance Measures
More Information
RiP URL
UTC Project Information Form
Sponsor Organization
Office of the Assistant Secretary for Research and Technology
University Transportation Centers Program
Department of Transportation
Washington, DC 20590 United States
Performing Organization
Virginia Polytechnic Institute and State University
Virginia Tech Transportation Institute
3500 Transportation Research Plaza
Blacksburg, Virginia 24061
USA