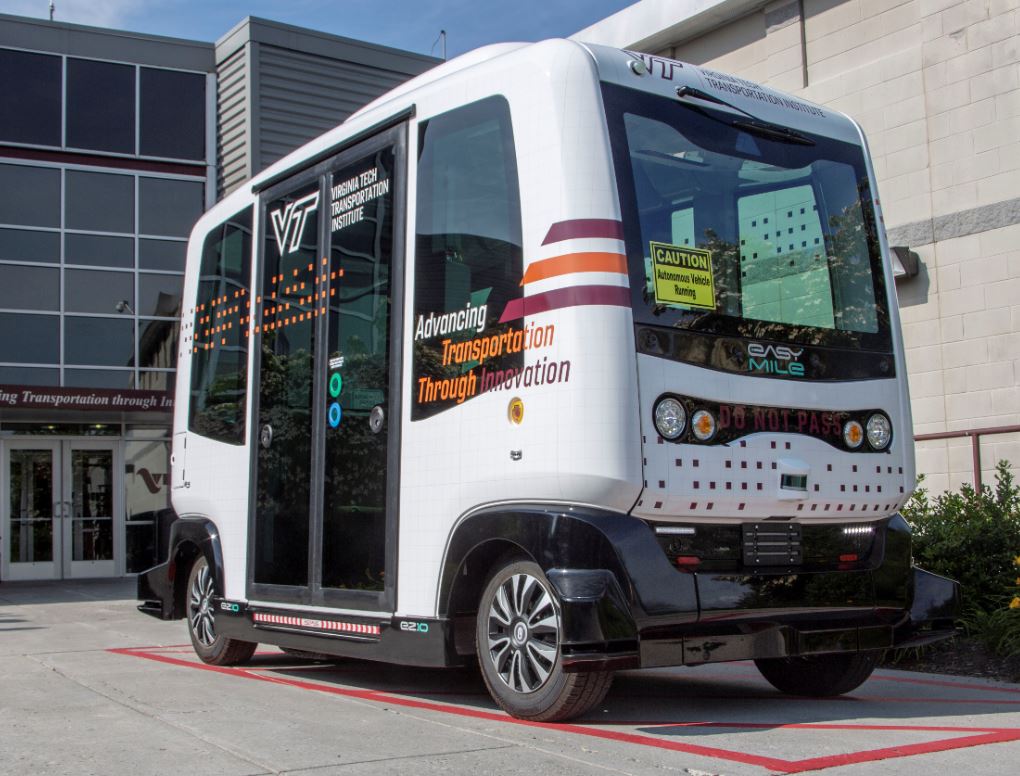 Abstract
This project aims to develop a general evaluation protocol for transit readiness in the area for Automated shuttle implementation. Using the data gathered from the EasyMile shuttle implemented in Fairfax County, Virginia, the research team will perform risk assessments and safety analysis for the automated shuttle to understand the risks associated with the interactions between the automated shuttle and other road users, roadway infrastructure, and traffic conditions. Protocols for future deployment planning and evaluation of pilot programs will be developed by the research team based on the data analysis results. The project is related to transportation safety as it explores the risk associated with the automated shuttles, and the shuttles service serves as a last-mile solution for several areas in the United States and will likely expand in the near future. The automated shuttle's safety will increase significantly after the project as the traffic planners now have a deeper understanding of its safety limits and can plan its routes and deployment process accordingly.
Project Highlights
This project was the first of its kind to use household travel survey diary and GPS trace data to study drivers' speeding behavior with regard to passenger presence and type.
The results of this analysis indicated that the LSAV operated at a lower than expected speed (6 to 8 mph), a high frequency of disengagements, and regular need for safety operator intervention. These results suggest that the EZ10 Gen 3 vehicle is not yet operating at SAE International Level 4 capability on routes with moderate complexity. Specifically, the results indicated that four-way stop-sign controlled intersections, three-lane roads with a shared turning lane in the middle, open areas, and areas without clear markings are most challenging for the LSAV.
Final Report
EWD & T2 Products
Evaluation Tool for Low-Speed Automated Vehicle Transit Readiness of the Area (In checklist format, submitted to VDoT)
The results of this project served as one of the topics in course on Human Factors in Transportation
Student Impact Statement – Yubin Hong (pdf): The student(s) working on this project provided an impact statement describing what the project allowed them to learn/do/practice and how it benefited their education.
Presentations/Publications
Yubin Hong. (2022). Evaluation of E-scooter Interactions With Road Users [PowerPoint slides]. Division of Vehicle, Driver and System Safety. Virginia Tech          Transportation Institute.
Yubin Hong. (2022). Evaluation Tool Kit for Automated Shuttle Transit Readiness of the Area [PowerPoint slides]. Division of Vehicle, Driver and System Safety. Virginia Tech Transportation Institute.
Hong, Yubin, et al. "Evaluation Tools For Low-Speed Automated Vehicles (LSAV) Transit Readiness Of The Area." Transportation Research Board, Transportation Research Board Annual Meeting 2023, 2023. 
Final Dataset
The final datasets for this project are located in the Safe-D Collection on the VTTI Dataverse; DOI: 10.15787/VTT1/YRTS1Z.
Research Investigators (PI*)
Charlie Klauer (VTTI/VT)*
Yubin Hong (VT-Student)
Mike Mollenhauer (VTTI/VT)
Jean Paul Talledo Vilela (VTTI/VT)
Noah Goodall
Michael D. Fontaine
Project Information
Start Date: 2021-01-01
End Date: 2022-12-31
Status: Completed
Grant Number: 69A3551747115
Total Funding: $60,388
Source Organization: Safe-D National UTC
Project Number: 05-113
Safe-D Theme Areas
Automated Vehicles
Transportation as a Service
Safe-D Application Areas
Risk Assessment
Planning for Safety
Performance Measures
More Information
Sponsor Organization
Office of the Assistant Secretary for Research and Technology
University Transportation Centers Program
Department of Transportation
Washington, DC 20590 United States
Performing Organization
Virginia Polytechnic Institute and State University
Virginia Tech Transportation Institute
3500 Transportation Research Plaza
Blacksburg, Virginia 24061
USA