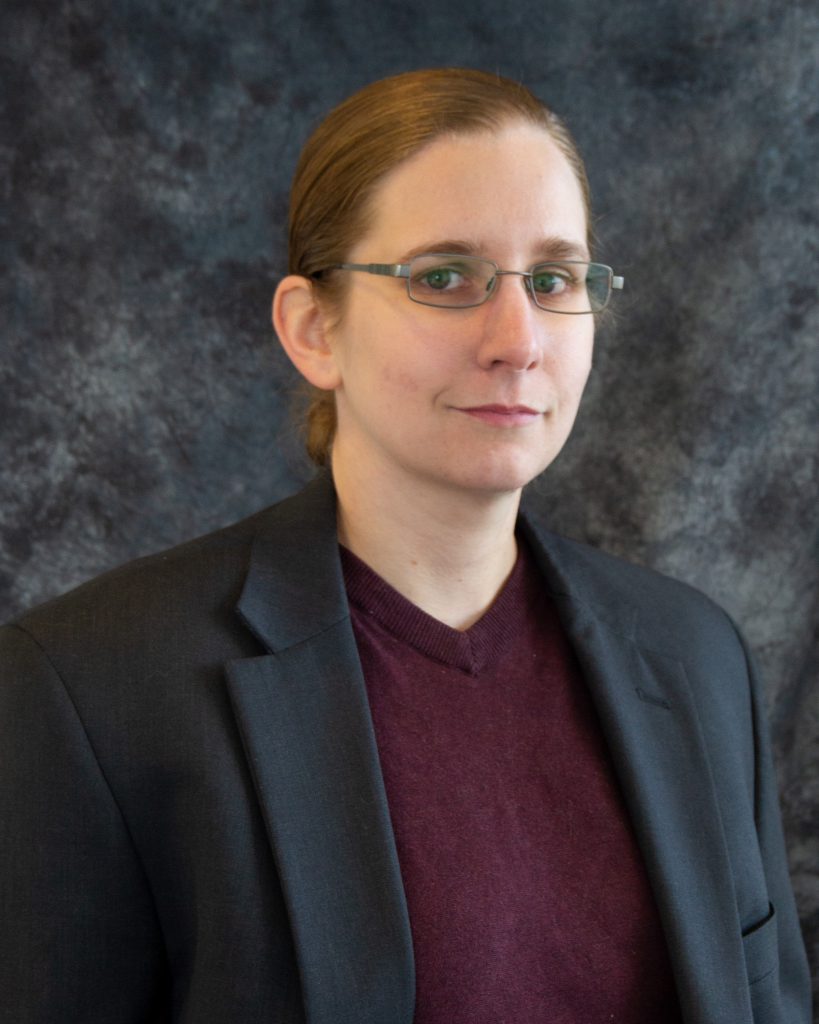 Alex Noble is a Safe-D student currently pursuing her Ph.D in Industrial and Systems Engineering at VT. She was the lead researcher working on Safe-D Project 01-004: Driver Training for Automated Vehicle Technology. Read her Safe-D Student interview, conducted by Abhishek Nayak (TAMU), below!
What are your research interests?
My research focuses on driver behavior with emerging technology like connected and automated vehicle features. I am very interested in human-computer interaction, user trust, and safety while using in-vehicle technologies and driver assistance systems.
How did you end up participating on a Safe-D project?
I started working on Driver Training for Automated Vehicle Technology through the support of my advisor Dr. Charlie Klauer. This project helped to identify the gaps in current consumer education materials for driving automation systems. It has also motivated research, which will be essential in refining current training practices and developing future methods and materials for driver education.
What is your role on the Safe-D project that you are working on? Describe what responsibilities you have, or will have, as a project team member.
I served as a lead researcher for this project, specifically for the Smart Road (instrumented vehicle) portion of this study. I collaborated with my co-investigators to develop the experimental methods. I was also responsible for running and coordinating study participants on the Smart Road, performing data analysis, and contributing to the final report and training guidelines.
What do you like most about participating on this Safe-D project?
Driving automation systems are becoming more common on new vehicles as standard features, which means training is going to become a more important topic. I like that this project is going to have a place in a larger body of work contributing to the safety of all road users through consumer education and intuitive design.
What has working on this project allowed you to learn/do/practice?
Working on this project has allowed me to do is practice my technical and non-technical communication skills. I have presented the results of this work at four conferences and published one conference proceeding. Communication is very important to the success of any project; this study was a collaboration between researchers from Virginia Tech Transportation Institute, Texas Transportation Institute, and San Diego State University. We worked together to ensure that we were meeting our target performance metrics and setting one another up to be successful in our individual deliverables.
How has/will this project benefit your education and future career goals?
Working on this project has not only contributed to my dissertation, but it has given me an opportunity to learn and practice skills that will be essential to my future career as a researcher. I gained invaluable experience in research methods, project management, and communication.
Is your Safe-D project contributing to your thesis or dissertation? If so, when do you expect to complete your thesis/dissertation? If not, describe your thesis/dissertation topic and when you expect to complete it.
This project is the first study of my dissertation, which focuses on training with driving automation systems. The results of this study have motivated my future work, which includes conducting a needs assessment for driver training with driving automation systems using naturalistic data and assessing behavioral adaptation with driving automation systems during driver's early exposure to the systems.
What are your career goals? If you are nearing graduation and have already taken an employment position after graduation, which institution will you be working for?
I hope to obtain a research position in the government or academia so that I can continue to study human factors and transportation safety. The presence of in-vehicle technologies and driver assistance systems is going to continue to increase, therefore understanding how drivers learn to use these systems and how they interact with them is going to be an essential research area for years to come.
---
The Safe-D Student and Faculty Interview Chain was created to encourage Safe-D students to facilitate contact with faculty and staff members participating on Safe-D projects via conducting a brief interview as a networking and career-building opportunity. To learn more about this initiative, please contact  Safe-D Program Manager, Eric Glenn.