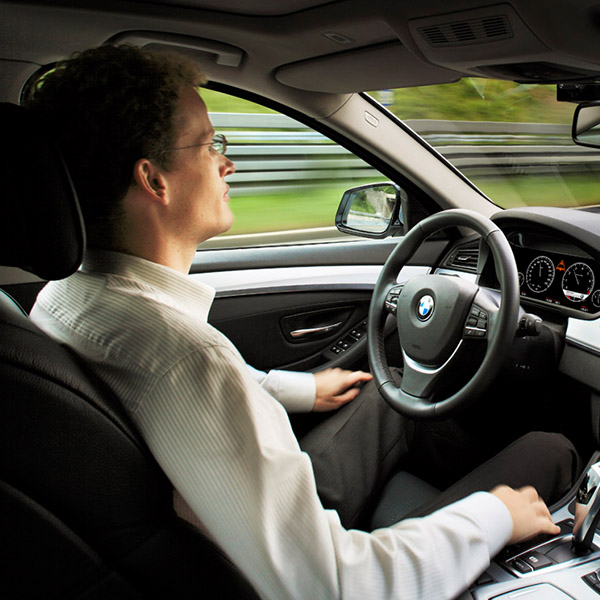 Abstract
The primary objective of the present study was to develop training protocol guidelines that can be used by stakeholders in the realm of driver training to educate users on how to use driving assistance systems in order to optimize overall system use and transportation safety. This multi-stage process required first developing a taxonomy of the knowledge and skills required to operate a vehicle equipped with SAE L2 assistance systems. Following the identification of required knowledge areas, two human subjects-based evaluations of 'human factors' issues related to automation use and user training were completed using the taxonomy to inform the selection of study variables. The first study compared three levels of training on user knowledge and driving skill for utilizing SAE L2 systems in various driving scenarios in a simulated driving environment. The second human subjects-based evaluation took place on a closed test track where a conventional means of training (review of the owner's manual) and an experimental program (multimedia training) were deployed to assess if a difference in driver knowledge, skill, or attitude toward automated systems was observed. This project is being closed due to the research team meeting all project objectives and deliverables.  
Project Highlights
These results corroborate previous findings that suggest that any type of ADAS training prior to driving will improve trust compared to no training at all. However, this study design did not find knowledge, trust, or performance differences based upon the type of training participants received.
Overall, results of this research indicate that performance and attention allocation relative to ADAS can all be impacted in different ways by training protocol but that the effects are intertwined with other factors. These combined results suggest that a "one size fits all" approach to ADAS training protocols will likely not be effective and that, instead, ADAS training protocols should be tailored to specific driver demographics.

Behaviors and attitudes were influenced by time and experience with the driving automation system while knowledge of the vehicle systems remained unchanged

.

The research team 

developed and 

disseminated the Driver Training Guidelines for Advanced Driver-Assistance Systems to the primary driver training organizations in the United States including AAA, American Driver and Traffic Safety Education Association, the Driving School Association of the Americas, and to major automotive manufacturers

.
Final Report
01-004 Final Research Report (PDF)
EWD & T2 Products
Driver Training Guidelines for Advanced Driver-Assistance Systems (pdf): These training protocol guidelines were developed as a final product of this study and can be used by advanced driver assistance system trainers to optimize driving safety.
Teaching Module (pptx): This file is the main part of the teaching module, including PowerPoint slides with complementary notes under each slide.
Class Activity #1 (docx): This file includes a class activity to improve students' skill in development of human factor study materials such as trust questionnaire.
Class Activity #2 (docx): This file includes a class activity to improve students' critical thinking and knowledge regarding distracted driving and the impact of it on driving performance.
End of Class Quiz (docx): This file includes a short 10-question quiz of the teaching module with the answer key provided on the second page.
Student Impact Statement (pdf):  Three students were funded under this project (PhD student Alexandria M Noble from VTTI, DrPH student Ashley Shortz from Texas A&M Health Science Center, and Master's student Alidad Ahmadi from SDSU). This file contains a statement of the impact this project made on these students' education and workforce development.
Presentations/Publications
Noble, A. M., Klauer, S. G., Doerzaph, Z. R., & Manser, M. P. (2019). Driver Training for Automated Vehicle Technology – Knowledge, Behaviors, and Perceived Familiarity. Proceedings of the Human Factors and Ergonomics Society 63rd Annual Meeting. 
Noble, A. M., Klauer, S. G., Machiani, S. G., & Manser, M. P. (2019). Importance of Training for Automated, Connected, and Intelligent Vehicle Systems. In D. Fisher, W. J. Horrey, J. D. Lee, & M. Reagan (Eds.), Handbook of Human Factors for Automated, Connected and Intelligent Vehicles. Taylor & Francis. 
Harwood, L.C. & Noble, A.M. (2018, August 28) UTC Projects Overview. Poster presentation presented at 7th International Symposium on Naturalistic Driving Research in VA, Blacksburg. (Accepted)
Fisher, D., Klauer, S. G., & Manser, M. (2018, July 10). Training Needs for Automated Driving. Lecture presented at Automated Vehicles Symposium in CA, San Francisco. (Accepted)
Noble, A. M., Kaluer, S G., & Manser, M P. (2018). Driver Training for Automated Vehicle Technology. In Automated Mobility Partnership Event. Blacksburg, VA. 
Manser, M. (2017, November). Driver Education and Training for Automated Driving Systems Technology. Presentation at the annual conference of the Driving Schools Association of the Americas, Albuquerque, NM. (Published)
Final Dataset
The final datasets for this project are located in the Safe-D Collection on the VTTI Dataverse; DOI: 10.15787/VTT1/T5RFJ3 and DOI: 10.15787/h6vv-ts37 .
Research Investigators (PI*)
Michael Manser (TTI/TAMU)*
Charlie Klauer (VTTI/VT)
Sahar Ghanipoor Machiani (SDSU)
Project Information
Start Date: 2017-05-01
End Date: 2018-12-31
Status: Complete
Grant Number: 69A3551747115
Total Funding: $435,386
Source Organization: Safe-D National UTC
Project Number: 01-004
Safe-D Theme Areas
Safe-D Application Areas
Driver Factors and Interfaces
More Information
RiP URL
UTC Project Information Form
Sponsor Organization
Office of the Assistant Secretary for Research and Technology
University Transportation Centers Program
Department of Transportation
Washington, DC 20590 United States
Performing Organization
Texas A&M University
Texas A&M Transportation Institute
3135 TAMU
College Station, Texas 77843-3135
USA
Virginia Polytechnic Institute and State University
Virginia Tech Transportation Institute
3500 Transportation Research Plaza
Blacksburg, Virginia 24061
USA
San Diego State University
5500 Campanile Dr
San Diego, CA 92182
USA