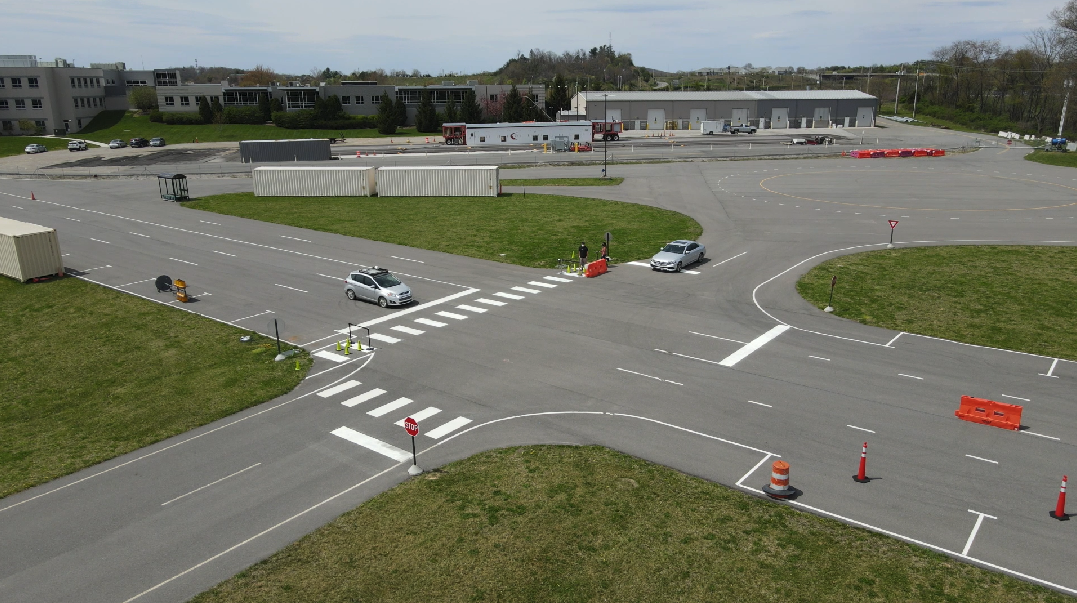 Abstract
With the integration of SAE Level 4 or Highly Automated Vehicle's (Level 4 Vehicle) into our environment, the development of external communication systems is underway by numerous stakeholders across the globe. Mixed fleets, comprised of both human drivers and automated vehicles, must be able to effectively communicate with each other. Most research on level 4 vehicle external communication has been conducted using simulator or virtual reality platforms to assess driver/road user knowledge, opinions, and attitudes via survey metrics evaluating a single level 4 vehicle. However, it is vital to understand how the external communication is perceived in real world conditions (e.g., bright sunny day, nighttime) and with multiple level 4 vehicles present.  Additionally, it will be important to understand other road users' decision making based upon these external communication devices.  Thus, we are proposing to conduct research on the VTTI Smart Road Surface Street to assess pedestrian and driver decision making in the presence of level 4 vehicles with external communication displays.
Project Highlights
The results from this project have implications for future design of external communication displays on L4+ AVs. Training may be necessary for road users, given the relatively low percentage of participants who understood the meaning of these displays after multiple exposures and participants' confusion in where to look and how to interpret the intention of the display when multiple vehicles were present.
Final Report
Coming Soon
EWD & T2 Products
Coming Soon
Presentations/Publications
Coming Soon
Final Dataset
The final datasets for this project will be located in the Safe-D Collection on the VTTI Dataverse here.
Research Investigators (PI*)
Charlie Klauer (VT-VTTI)*
Andy Schaudt (VT-VTTI)*
Alexandria Rossi Alvarez (VT-VTTI)*
Project Information
Start Date: 2021-10-01
End Date: 2023-05-31
Status: Active
Grant Number: 69A3551747115
Total Funding: $207,744
Source Organization: Safe-D National UTC
Project Number: 06-007
Safe-D Theme Areas
Automated Vehicles
Transportation as a Service
Safe-D Application Areas
Vehicle Technology
Vulnerable Users
More Information
RiP URL
UTC Project Information Form
Sponsor Organization
Office of the Assistant Secretary for Research and Technology
University Transportation Centers Program
Department of Transportation
Washington, DC 20590 United States
Performing Organization
Virginia Polytechnic Institute and State University
Virginia Tech Transportation Institute
3500 Transportation Research Plaza
Blacksburg, Virginia 24061
USA