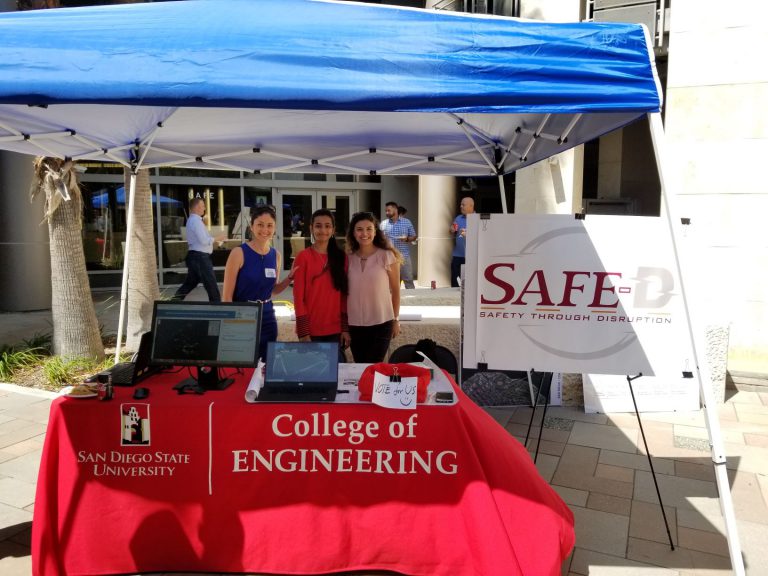 The California Department of Transportation hosted the Caltrans San Diego Innovation Fair at the courtyard of district 11 office in San Diego on Sep 12, 2019.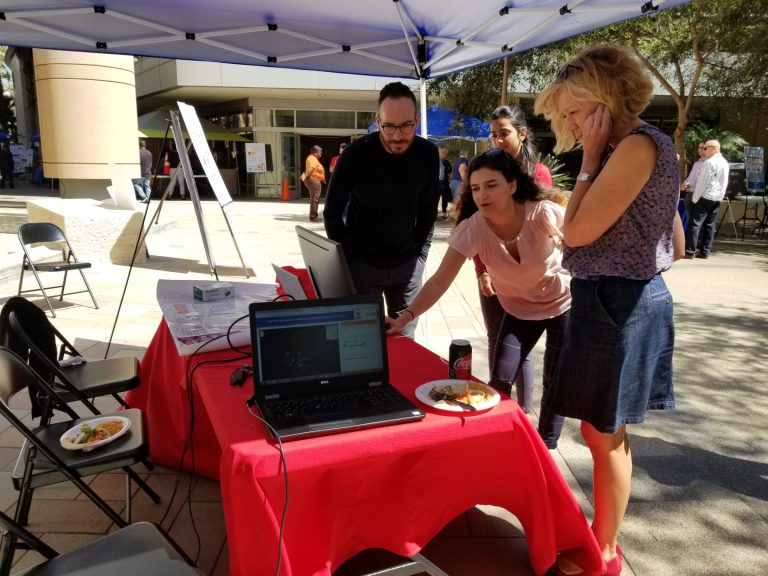 The Innovation Fair featured the latest advancements in technology and innovative concepts in transportation. It was attended by a wide range of participants from Caltrans employees and local transportation agencies to private industries.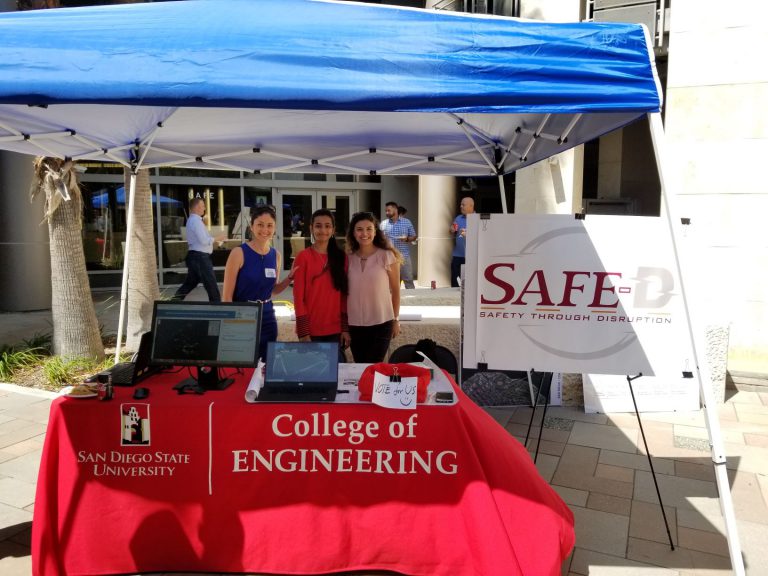 SDSU Safe-D researchers were invited to attend this event. Focusing on "Big data analytics and visualization for traffic safety applications", the researchers showcased two Safe-D projects (01-003: Data Mining to Improve Planning for Pedestrian and Bicyclist Safety and 03-087: Big Data Visualization and Spatiotemporal Modeling of Aggressive Driving). Innovative products resulted from these projects were presented including (1) an interactive web-based tool developed as part of 01-003 project, which visualizes high risk intersections for walking and bicycling in the city of San Diego, and (2) an interactive web-based tool developed as part of 03-087 project that visualizes where and when risky driving moments has occurred within certain locations and time frames.