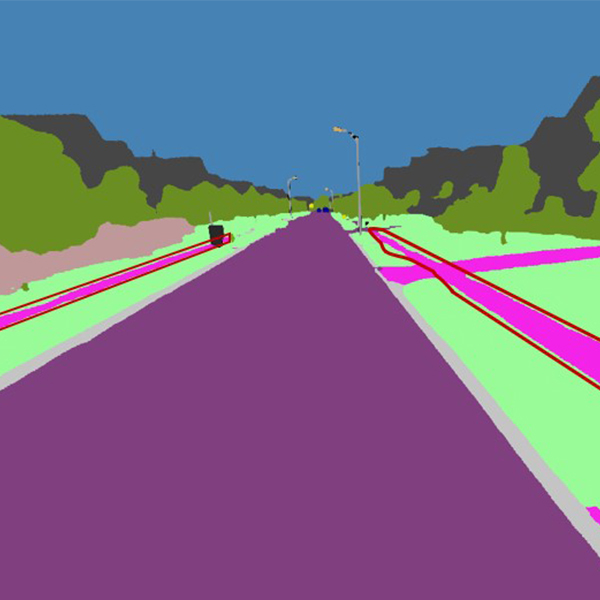 Abstract
Roadway safety improvement in low-income and ethnically diverse communities in the United States has long been a major concern. This research is defined to addresses this issue by developing a data-driven approach and computational tools to quantify the equity issues in roadway safety. Particularly, we explore two important research questions: (1) What is the relationship between road infrastructure and communities' socioeconomic and demographic characteristics and how can it be associated with traffic safety in low-income, ethnically diverse communities? and (2) What type of driver behaviors and characteristics affect the crash risks in underserved communities?
This study employs data from Houston, Texas, one of the most diverse cities in the United States. We, first, build an inclusive road infrastructure inventory database by employing remote sensing and image processing techniques. Then, the research team investigates the relationship between communities' socioeconomic and demographic characteristics and traffic safety through the lens of road infrastructure characteristics. To uncover the role of socioeconomic and demographic characteristics of the driver on road safety, we run an aspatial analysis to find the potential association between residing in low-income communities and road crashes. The results of this research shed light on the inequity in road safety among communities. Also, this project intends to assist the stakeholders in the development of a data-driven action plan toward making the goal of zero deaths possible in the City of Houston.
Project Highlights
Coming Soon!
Final Report
EWD & T2 Products
Coming Soon!
Presentations/Publications
Coming Soon!
Final Dataset
The final datasets for this project are located in the Safe-D Collection on the VTTI Dataverse; DOI: 10.15787/VTT1/1X8SEF.
Research Investigators (PI*)
Bahar Dadashova (TTI/TAMU)*
Soheil Sohrabi (TTI/TAMU)
Xinyue Ye (TTI/TAMU)
Ingrid Potts (TTI/TAMU)
Charles Brown (Equitable Cities)
Chunwu Zhu (TTI/TAMU-Student)
Project Information
Start Date: 2021-09-01
End Date: 2023-05-31
Status: Active
Grant Number: 69A3551747115
Total Funding: $320,000
Source Organization: Safe-D National UTC
Project Number: 06-001
Safe-D Theme Areas
Safe-D Application Areas
Planning for Safety
Risk Assessment
Vulnerable Users
Infrastructure Technology
More Information
RiP URL
UTC Project Information Form
Sponsor Organization
Office of the Assistant Secretary for Research and Technology
University Transportation Centers Program
Department of Transportation
Washington, DC 20590 United States
Performing Organization
Texas A&M University
Texas A&M Transportation Institute
3135 TAMU
College Station, Texas 77843-3135
USA