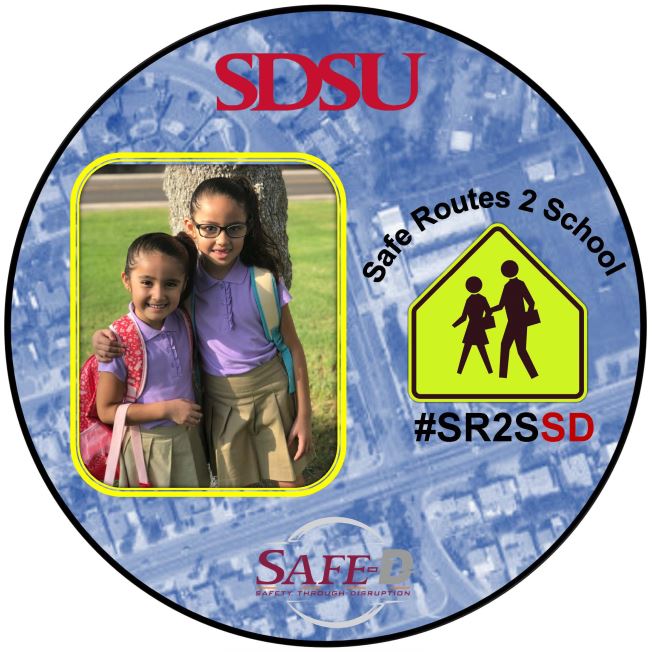 Abstract
Frequent vehicle collisions involving pedestrians or bicyclists indicate that there are opportunities to improve safe walking or biking. Concerns for child safety are among the strongest impediments to children walking or biking to school, but for some, walking or bicycling to school is a necessity due to financial or other circumstances. In fact, walking or biking to school is more than twice as common among students from low-income households than students from higher income households. Creating safe routes is one key mechanism to achieve social equity goals by providing safe opportunities to walk and bike regardless of a community's socio-economic composition. The Safe Routes to School (SR2S) program is a federally funded initiative developed by the US Department of Transportation (DOT) since 2005 to foster opportunities for students to walk and bike to school safely and routinely. It is important to understand how this program can be evaluated and especially how socially vulnerable communities are benefited from this program. This project will select 2-5 schools located in socially vulnerable communities in San Diego County to evaluate the impacts of the Safe Routes to School programs for each school and identify accident (injuries and fatalities) hot spots for the future routing improvement, develop and design a SR2S web-based visualization tool for easy road safety monitoring and reporting, conduct VR educational road safety training for children, and strengthen community collaboration across San Diego County.
Project Highlights
Final Report
EWD & T2 Products
Coming Soon
Presentations/Publications
Fernandez, G. and Etaati, B. (2023, June 19). Evaluating the Safe Routes to School (SRTS) Transportation Program in Socially Vulnerable Communities in San Diego County, California. Webinar SafeD Virtual Webinar is available here. PDF of PowerPoint slides from Webinar available here.
Final Dataset
Coming Soon
Research Investigators (PI*)
Gabriela Fernandez (SDSU)*
Arash Jahangiri (SDSU)*
Sahar Ghanipoor-Machiani (SDSU)
Ming-Hsiang Tsou (SDSU)
Christian Mejia (SDSU)
Bita Etaati (SDSU)
Andrick Mercado (SDSU)
Project Information
Start Date: 2022-01-15
End Date: 2023-06-15
Status: Active
Grant Number: 69A3551747115
Total Funding: $376,000
Source Organization: Safe-D National UTC
Project Number: 06-011
Safe-D Theme Areas
Big Data Analytics
Transportation as a Service
Safe-D Application Areas
Risk Assessment
Planning for Safety
Vulnerable Users
More Information
RiP URL
UTC Project Information Form
Sponsor Organization
Office of the Assistant Secretary for Research and Technology
University Transportation Centers Program
Department of Transportation
Washington, DC 20590 United States
Performing Organization
San Diego State University
5500 Campanile Dr
San Diego, CA 92182
USA