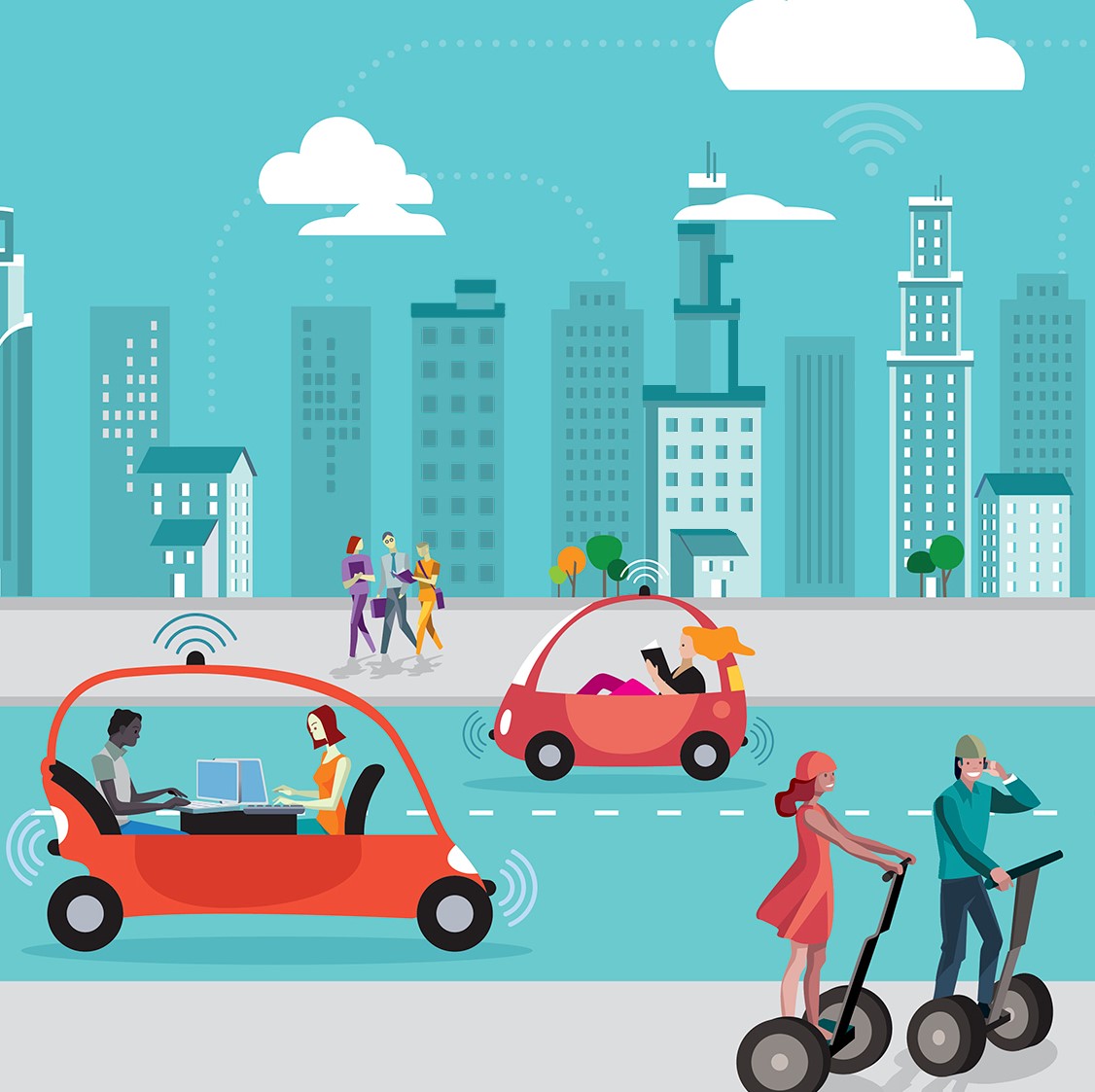 Abstract
Automated vehicle technologies (AV) have the potential to become one of the most highly disruptive technological applications of our century. AV technologies represent a switch in driving responsibility from human to machine. They encompass a diverse range of automated technologies, from relatively simple driver assistance systems to fully automated, driverless vehicles. Because 94% of crashes are attributed to human-error, the safety benefits that AVs could provide are compelling—although incontrovertible empirical proof that AVs deliver safety benefits has yet to be produced. Other anticipated benefits of AVs are related to the potential mitigation of congestion, air pollution, and greenhouse gases (GHG), and mobility enhancement for underserved populations, which could impact public health significantly. Because they represent a disruptive innovation, AVs have attracted attention from various areas of research such as driver behavior, land use, roadway design, transport policy, etc. However, there has been less focus on the public health impacts of AVs. The implications for AVs on health are very complex, and modeling them requires an interdisciplinary effort. This study is an attempt to quantify the AVs' impacts of public health and health equity through the changes in transportation. To this end, we focused on two risk factors, motor vehicle crashes and air pollution.
Project Highlights
Coming Soon!
Final Report
EWD & T2 Products
Coming Soon!
Presentations/Publications
Sohrabi, S., Khreis, H., & Lord, D. (2020). Impacts of Autonomous Vehicles on Public Health: A Conceptual Model and Policy Recommendations. Sustainable Cities and Society, 63, 102457.
Research Investigators (PI*)
Bahar Dadashova (TTI/TAMU)*
Haneen Khreis (TTI/TAMU)*
Johanna Zmud (TTI/TAMU)
Ipek Sener (TTI/TAMU)
Soheil Sohrabi (TTI/TAMU-Student)
Project Information
Start Date: 2019-05-15
End Date: 2022-06-01
Status: Active
Grant Number: 69A3551747115
Total Funding: $265,820
Source Organization: Safe-D National UTC
Project Number: TTI-Student-06
Safe-D Theme Areas
Safe-D Application Areas
Vehicle Technology
Air Quality
Public Health
Travel Demand Modeling
Equity
More Information
RiP URL
UTC Project Information Form
Sponsor Organization
Office of the Assistant Secretary for Research and Technology
University Transportation Centers Program
Department of Transportation
Washington, DC 20590 United States
Performing Organization
Texas A&M University
Texas A&M Transportation Institute
3135 TAMU
College Station, Texas 77843-3135
USA